Privacy Policy
Your privacy is important to us. We value your trust and we are committed to protecting and safeguarding any personal i
nformation you give us. This document, which we will update from time to time, describes how we use and process your personal data and how we use cookies. It also tells you how you can contact us if you have questions about your personal information.
PRIVACY 
What kind of personal information does Iconawear.com use?
When you subscribe to our email list, you'll be asked for your name and email address.
When you visit our website, we may collect certain information, like your IP address, or browser, and information about your 
computer's operating system, application version, language settings and pages that have been shown to you. 
If you're using a mobile device, we might also collect data that identifies your mobile device, device-specific settings and characteristics and latitude/longitude details.
We may also receive information about you when you use certain social media services.

Why does Iconawear.com collect, use your personal data?
Marketing activities: We also use your information for marketing activities, as permitted by law.

For example:

We may use your contact information to send you news about similar fashion-related products and services. We also send our customers regular newsletters by email. You can opt out, or unsubscribe, from marketing communication at any time.

Based on the information you share with us, individualized offers may be shown to you on the Iconawear.com website, in mobile apps or on third-party websites, including social media sites.

When we believe that a particular offer may be of interest to you, we may decide to make contact with you via email.

Improving our services: 
Finally, we use personal information for analytical purposes, to improve our services, enhance the user experience, and improve the functionality and quality of our site.
COOKIES
What is a cookie?
A cookie is a small amount of data that is placed in the browser of your computer or on your mobile device. 
This Privacy and Cookies Policy applies to cookies and similar technologies (hereafter together referred to as "cookies").
Why are cookies used?
 Web pages have no memory. If you are surfing from page to page within a website, you will not be recognized as the same user across pages. Cookies enable your browser to be recognized by the website. So cookies are mainly used to remember the choices you have made – choices such as the language you prefer and the currency you use. They will also make sure you are recognized when you return to a website.
Do all cookies do the same thing? 
No, there are different types of cookies and different ways of using them. Cookies can be categorized according to their function, their lifespan and according to who places them on a website.
How are cookies used?
Our website uses the following type of cookies
Analytics cookies: We use these cookies to gain insight on how our visitors use the website, to find out what works and what doesn't, to optimize and improve our website and to ensure we continue to be interesting and relevant. 
The data we gather includes which web pages you viewed, which referring/exit pages you entered and left from, which platform type you used, date and time stamp information and details such as the number of clicks you make on a given page, your mouse movements and scrolling activity, the search words you use and the text you type while using our website. 
We also use analytics cookies as part of our online advertising campaigns to learn how users interact with our website after they've been shown an online advertisement, which may include advertisements on third-party websites. We will not know who you are, and we only obtain anonymous data.
Commercial cookies: We use these to show you Iconawear.com advertisements on other websites. 
This is called "retargeting" and it aims to be based on your browsing activities on our website, such as the destinations you've been searching for, the properties you've viewed and the prices you've been shown.
How long do Iconawear.com cookies stay active?
 The cookies we use have varying lifespans. The maximum lifespan we set on some is five years from your last visit to our website. You can erase all cookies from your browser any time you want.
How can you recognize Iconawear.com cookies?
You can find our cookies in your browser settings.
Does Iconawear.com use third-party marketing and analytics cookies?
Yes, Iconawear.com uses the services of trusted and recognized online advertising and marketing companies. Iconawear.com may also use third-party providers for analytical purposes. To enable their services, these companies need to place cookies.
The providers we use are committed to building consumer awareness and establishing responsible business and data management practices and standards.
When it comes to online advertising and marketing companies, 
we strive to only work with companies that are members of the Network Advertising Initiative (NAI) and/or the Interactive Advertising Bureau (IAB). Members of NAI and IAB adhere to industry standards and codes of conduct. 
NAI and IAB members allow you to opt out of the behavioral advertising. 
Visit www.networkadvertising.org and www.youronlinechoices.com to identify the NAI members that may have placed an advertising cookie file on your computer. 
To opt out of an NAI or IAB member's behavioral advertising program, simply check the box that corresponds to the company from which you wish to opt out.
In order to control the collection of data for analytical purposes by Google Analytics, you may want to visit the following link: Google Analytics Opt-out Browser Add-on.
How can you manage your cookie preferences?
Using your browser settings in, for example, Internet Explorer, Safari, Firefox or Chrome, you can set which cookies to accept and which to reject. 
Where you find these settings depends on which browser you use. Use the "Help" function in your browser to locate the settings you need.
If you choose not to accept certain cookies, you may not be able to use some functions on our website. Plus, opting out of an online advertising network doesn't mean that you won't receive or be subject to online advertising or marketing analysis. 
It means that the network you opted out of will no longer deliver ads tailored to your web preferences and browsing patterns.
Last updated May 11, 2017.
FashionUnited - Spring 2023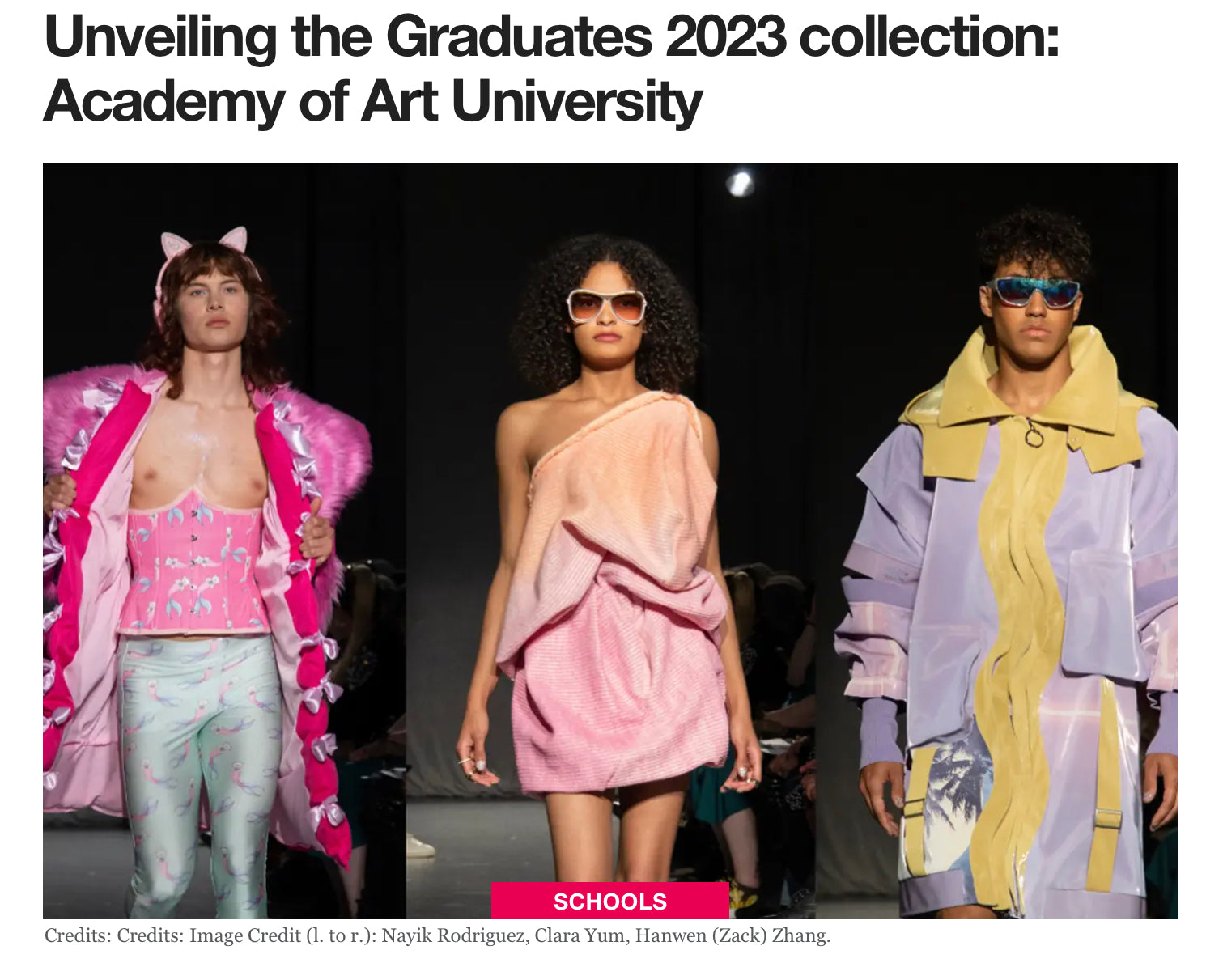 Slow + Sustain Magazine - Fall 2022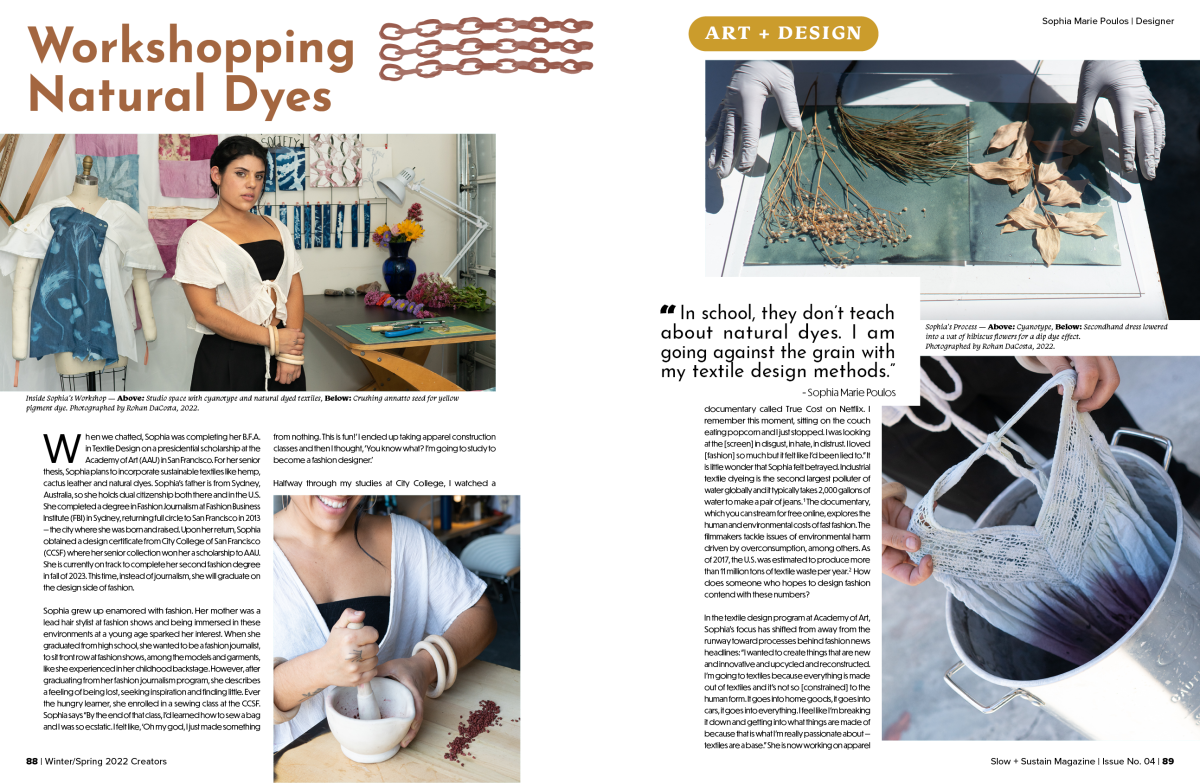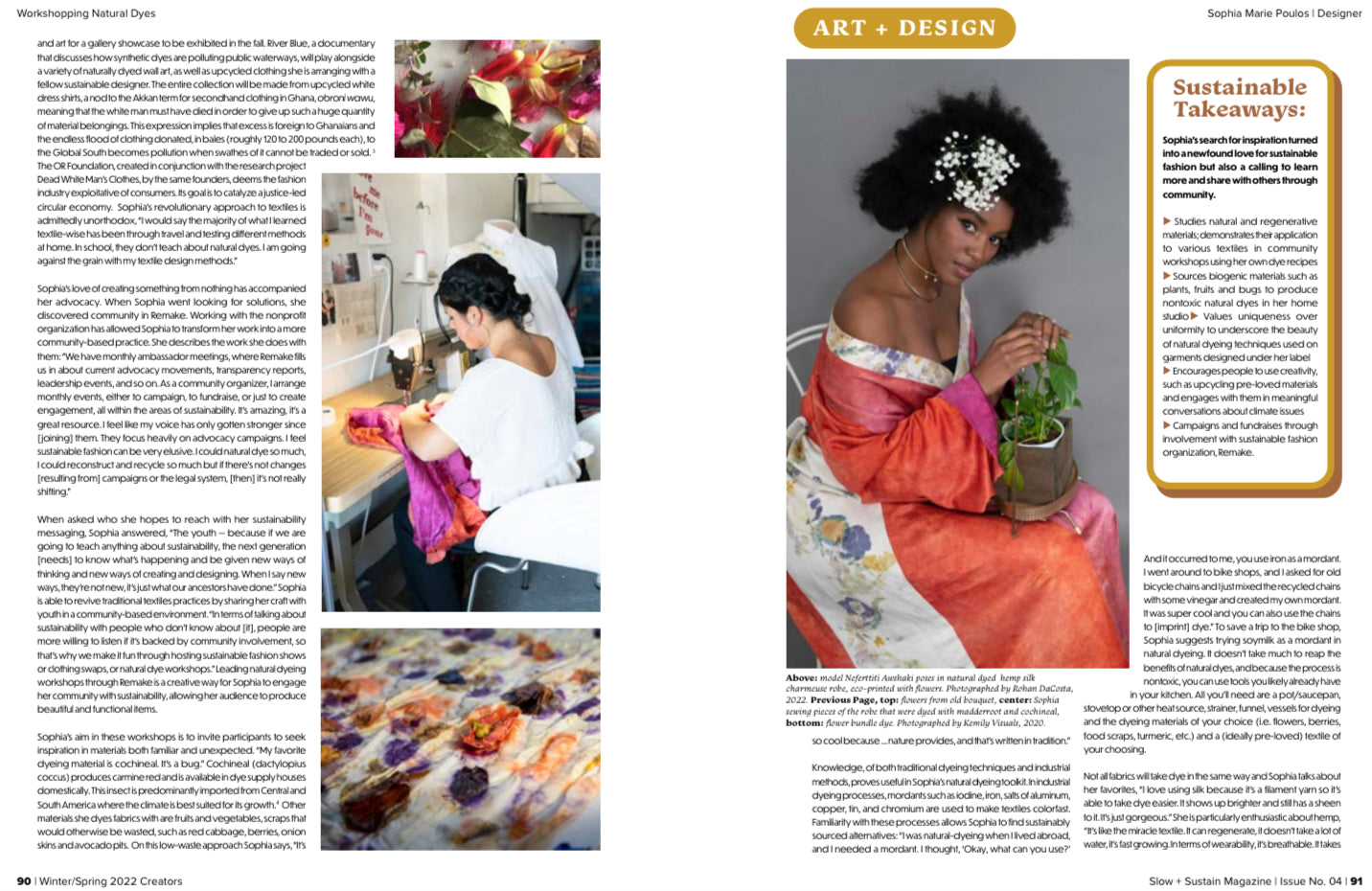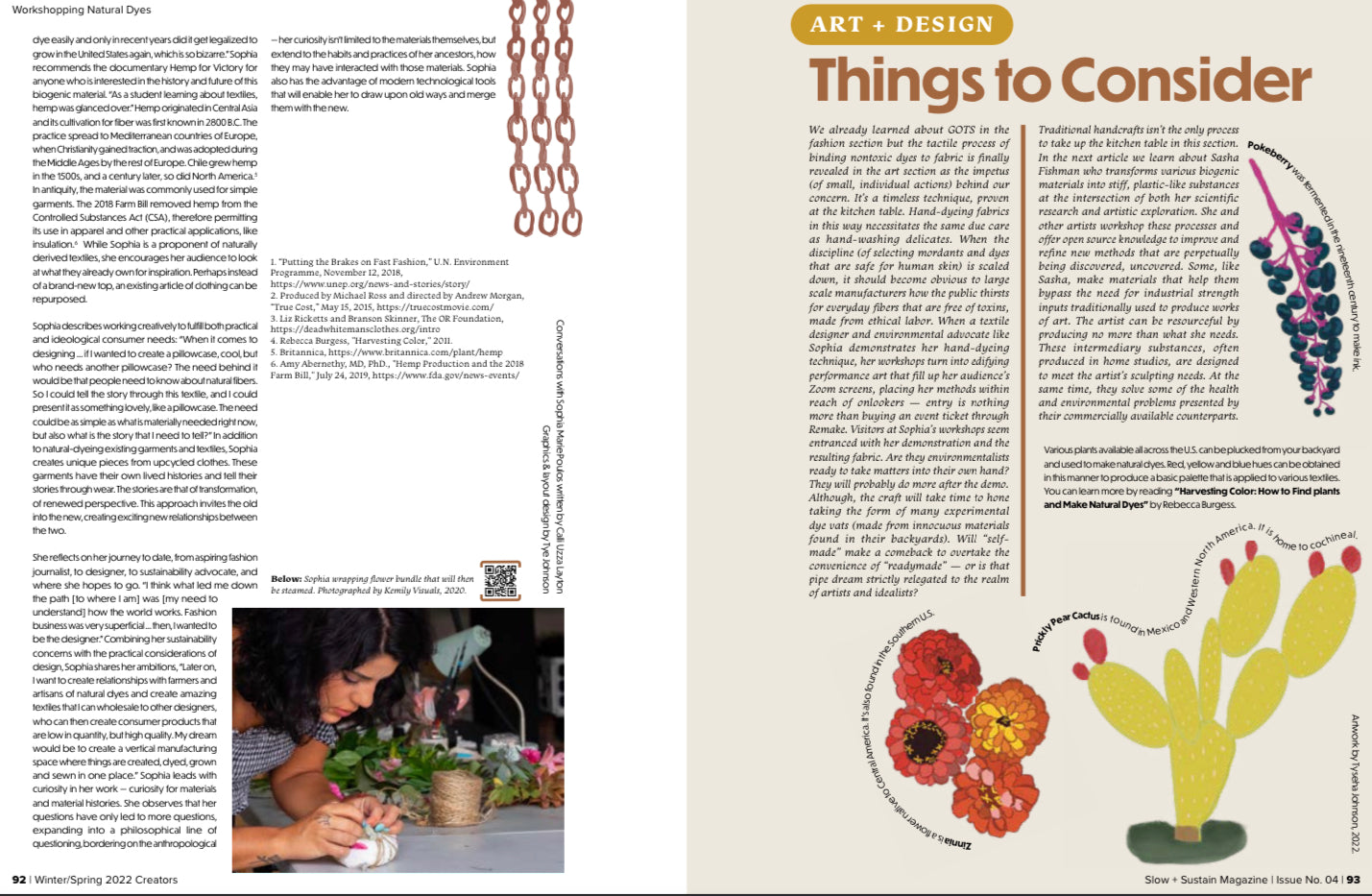 ETC Magazine - Spring 2019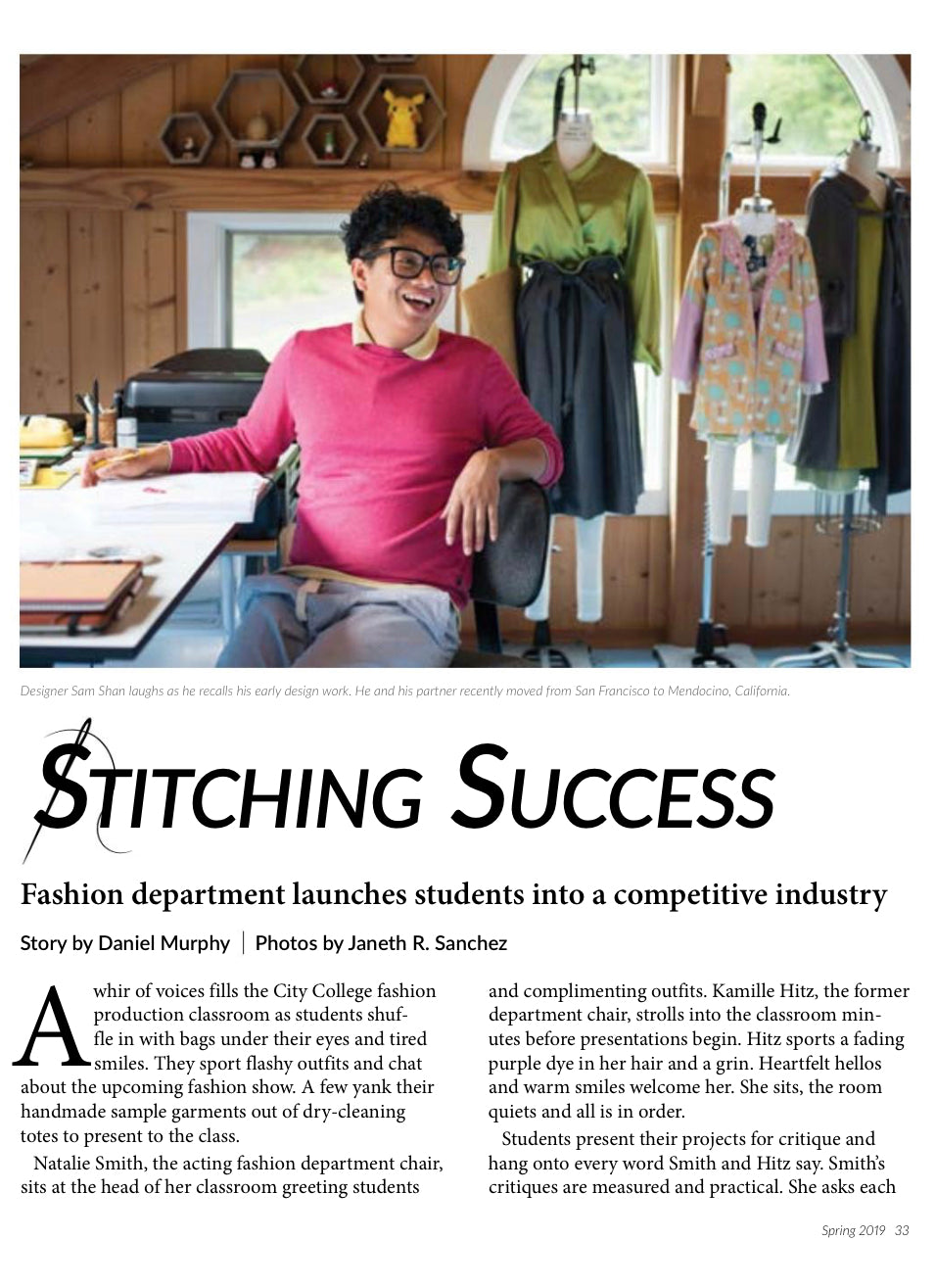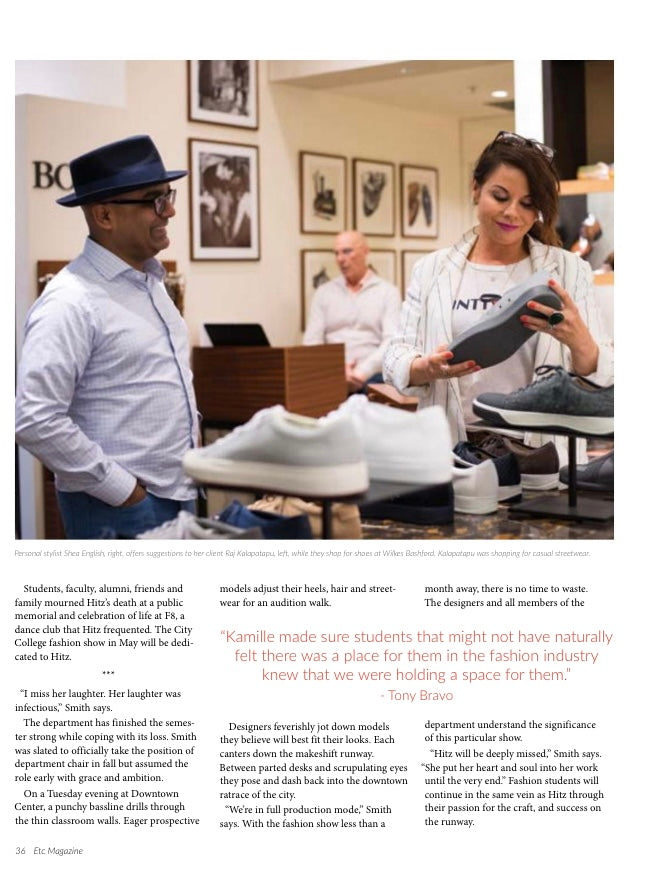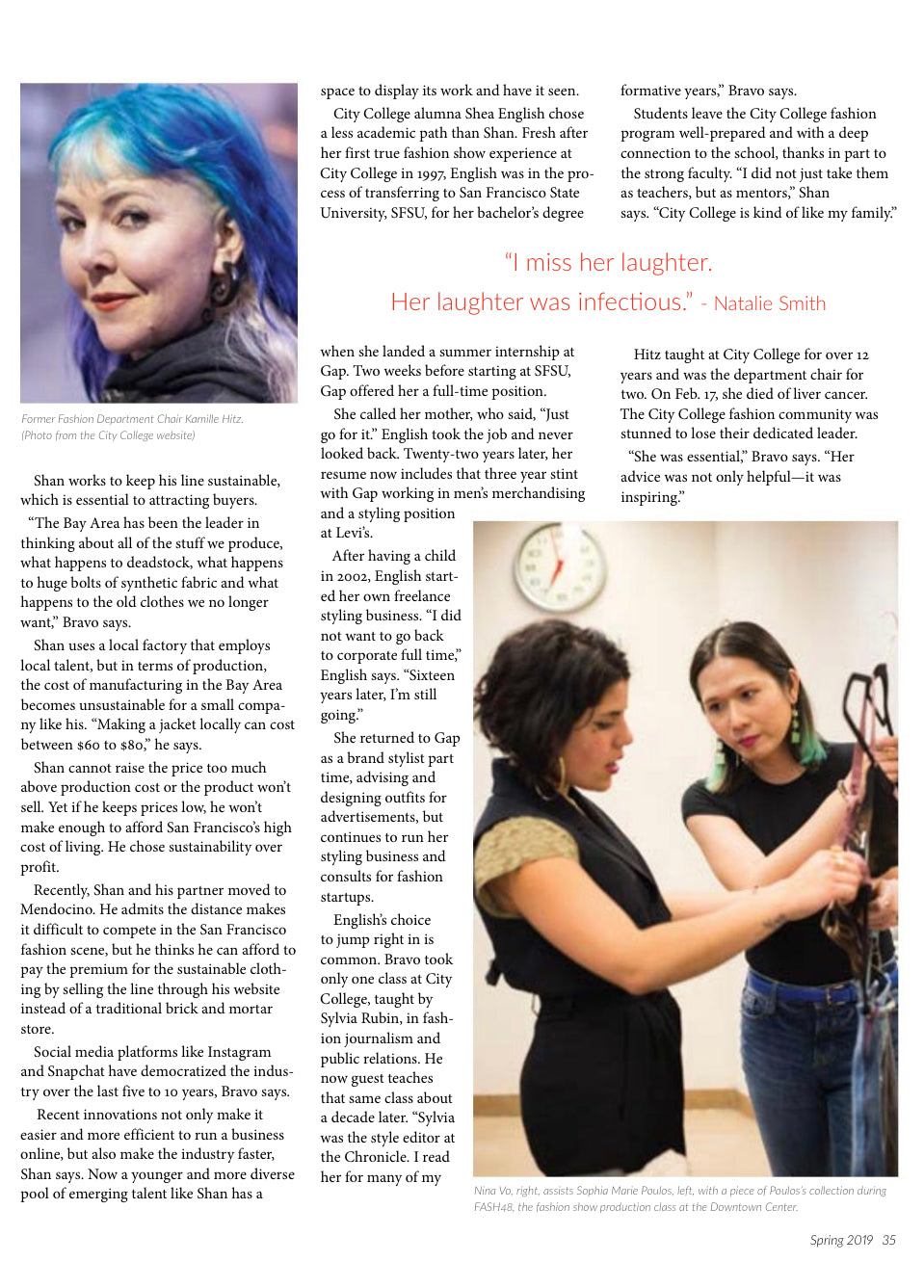 Kron4 News & S.F. Sustainable Fashion Week International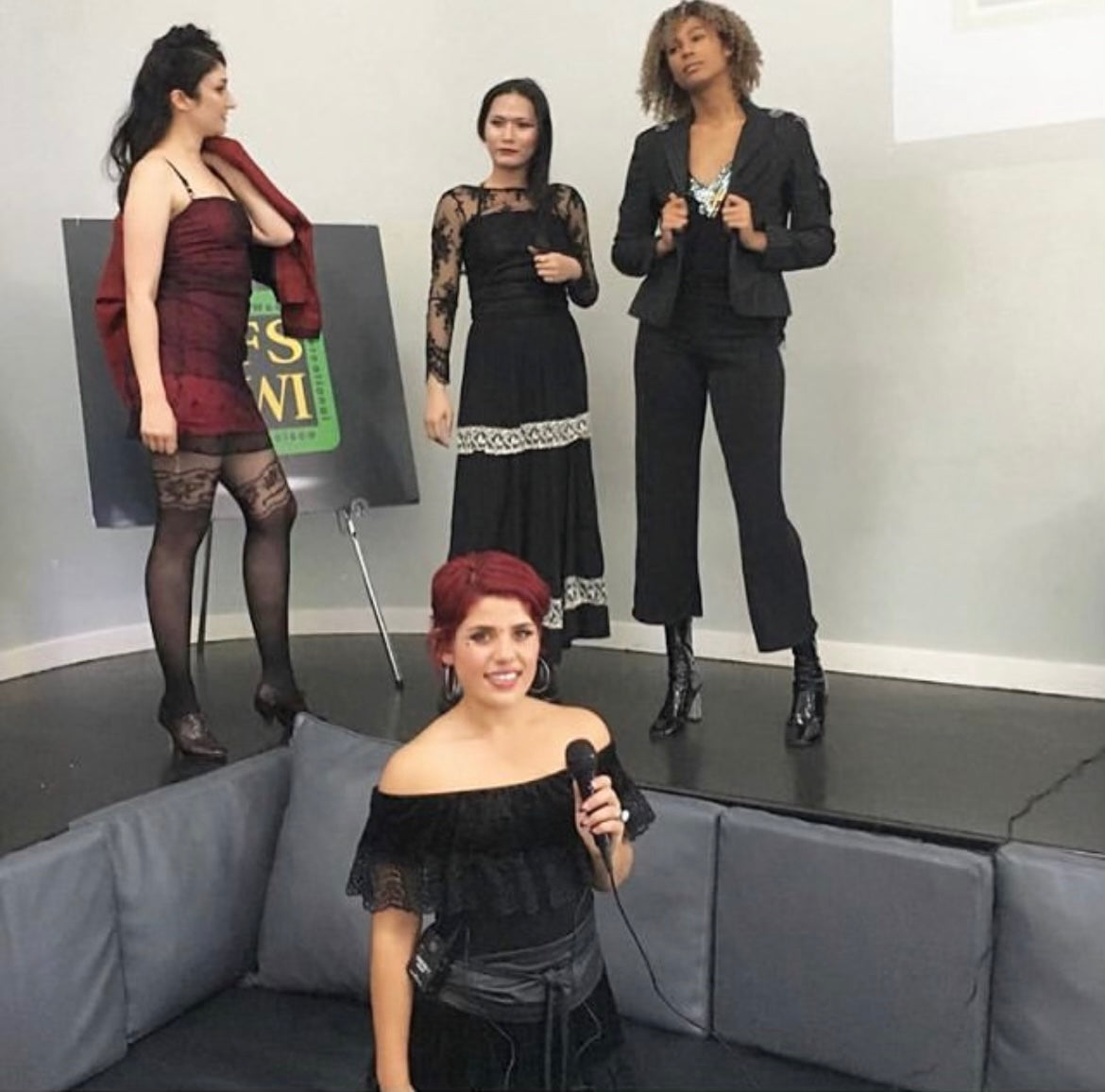 "Sophia Marie incorporates sustainable practices and supports creativity and individualism by customizing second-hand clothing to make something new and unique."
Raw Artists - Spring 2017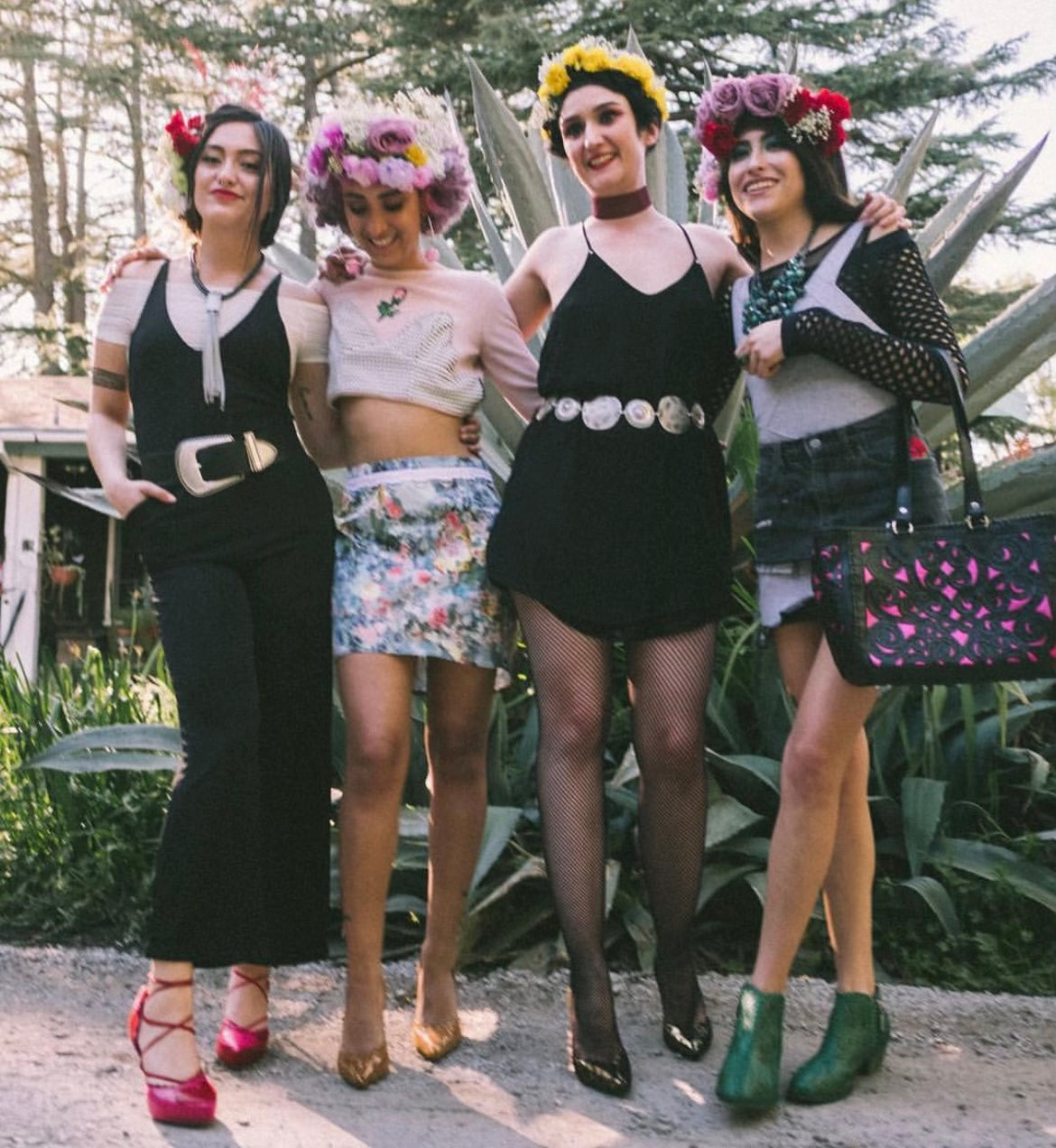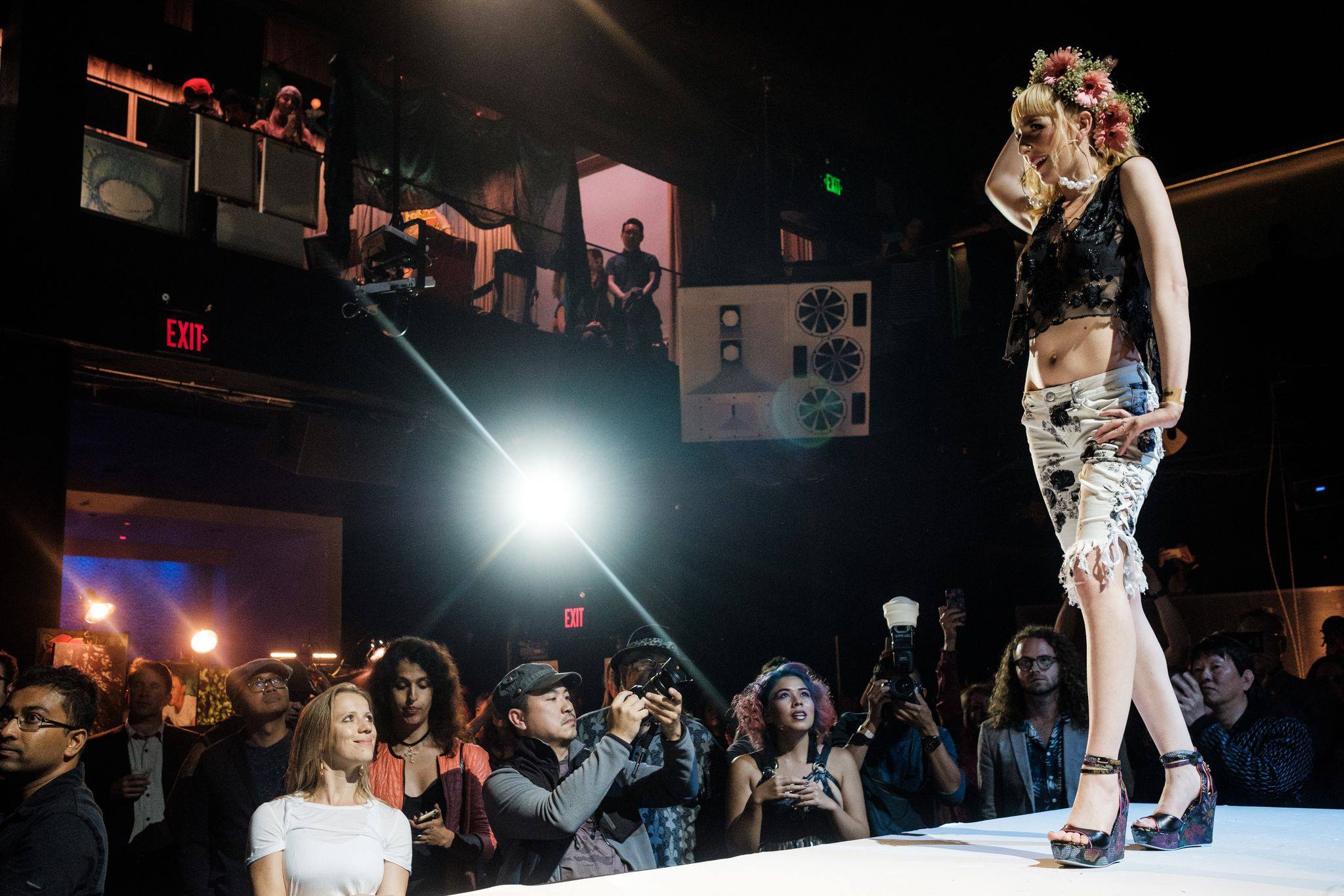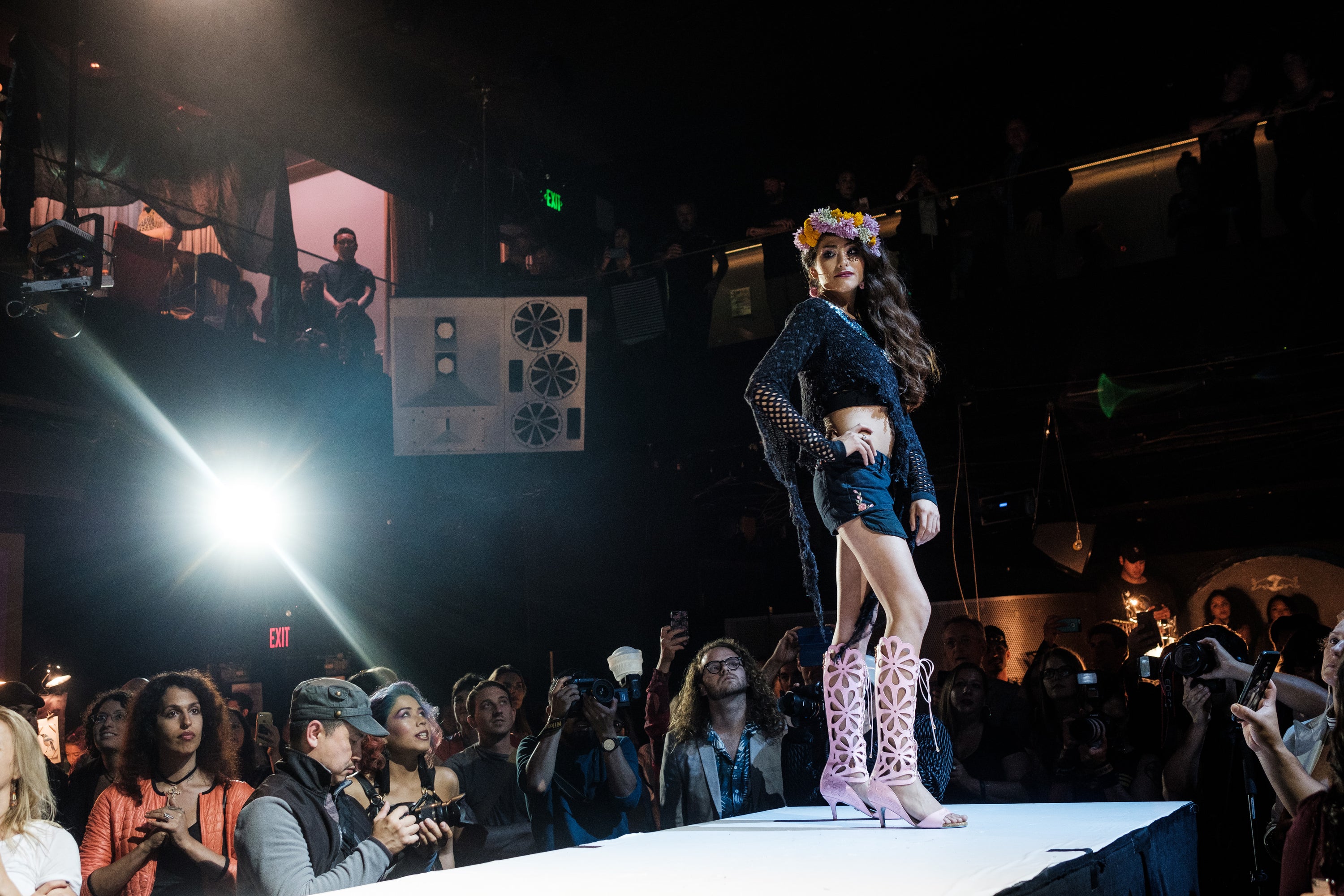 The Guardsman - Spring 2017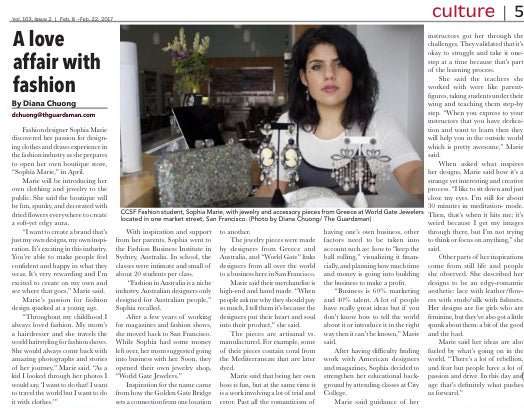 "A Love Affair with Fashion"